SPORTS FIELD DESIGN
A defined
immersive program
Our portfolio includes the design of large-scale football stadium projects with four 50,000 plus square foot additions to school campuses for District 228 in Illinois. Sports field design begins with strategic planning, multidisciplinary thinking, and comprehensive knowledge of the processes. We start the master plan with the client and stakeholder group to set clear visions, priorities, goals, and alternative solutions for a defined and immersive program. The state-of-the-art facilities incorporate classroom expansions with Fieldhouses tailored to 160-meter indoor running tracks, basketball courts, athletic offices, classrooms, and storage rooms. A creative cost controlling design process provided additional upgrades within budget using economies of scale in materials that serve both the civil and athletic performance needs. Through the design and work with ARC and our construction affiliate CDG, the athletic programs of Bremen High School District 228 field additions render future growth for students, faculty, and their communities.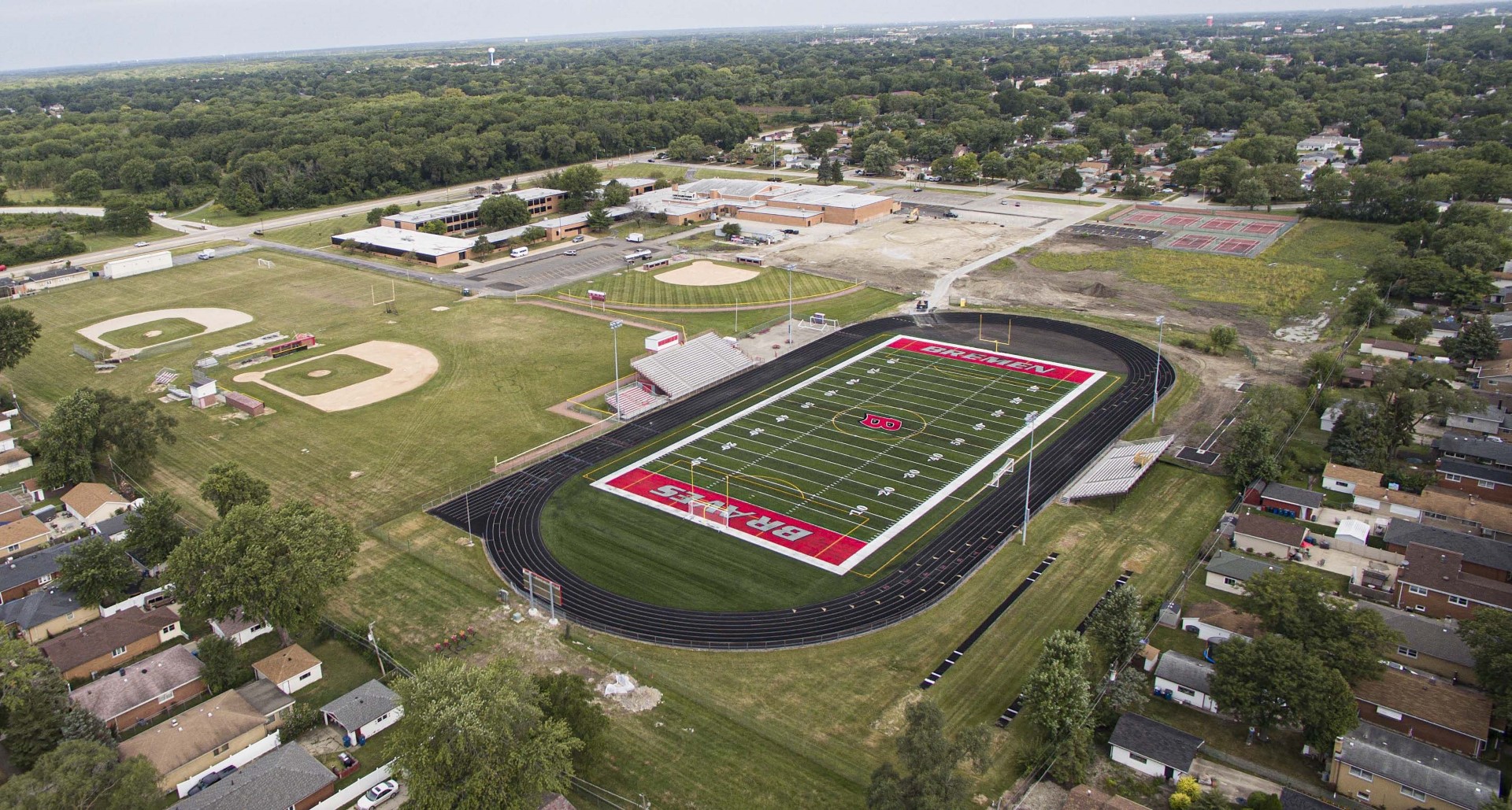 Field and Field House Additions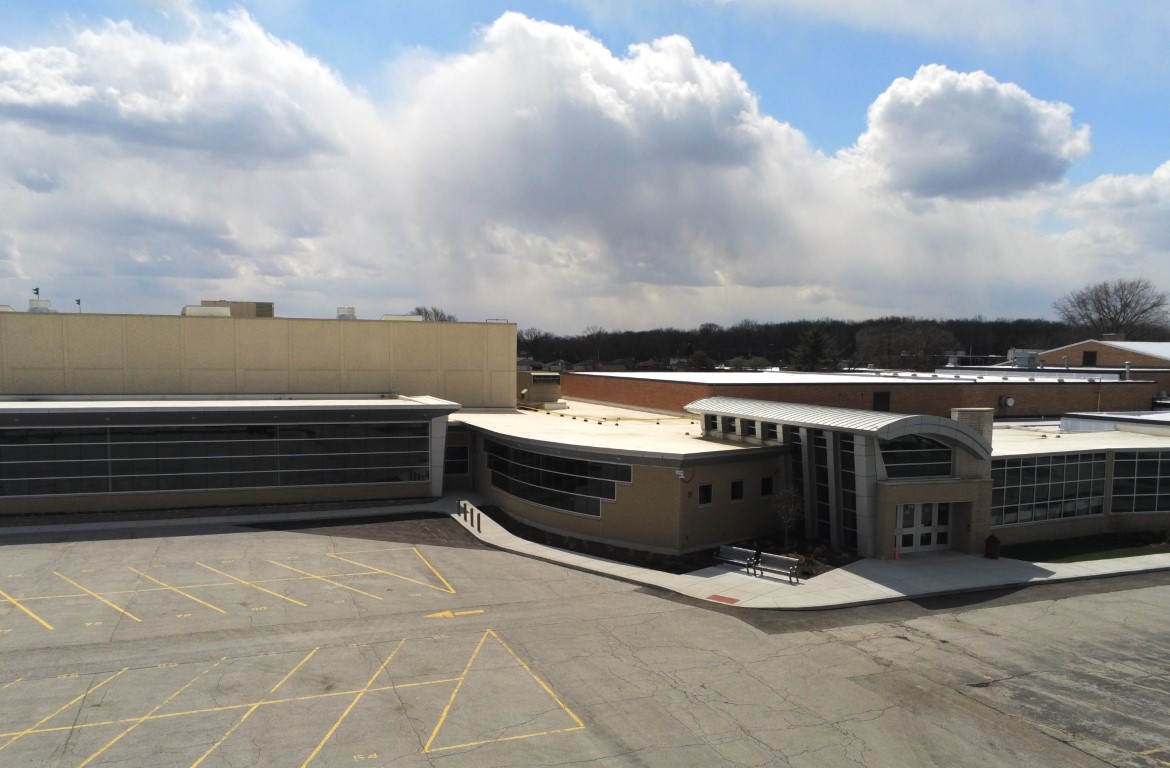 Field and Field House Additions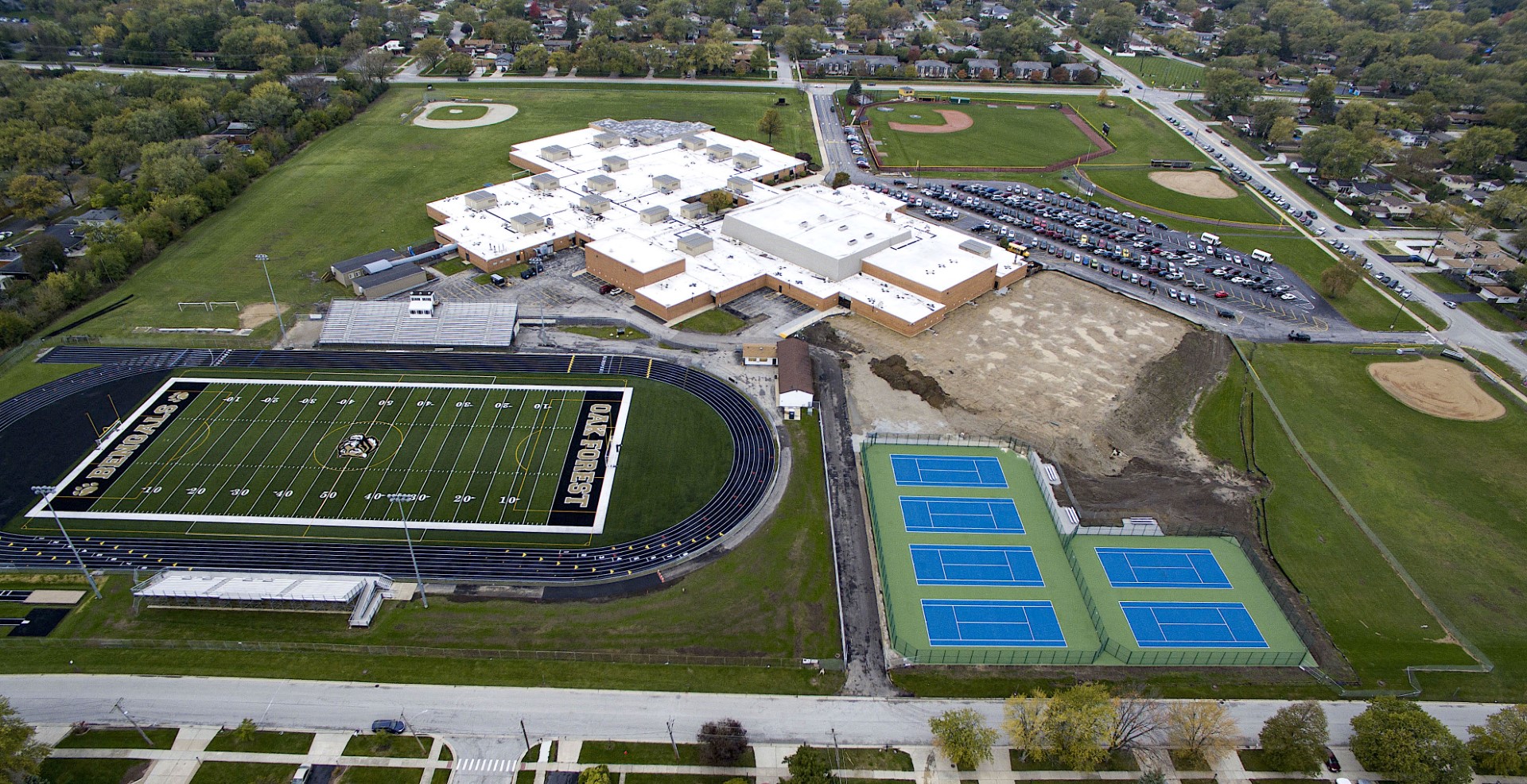 Field and Field House Additions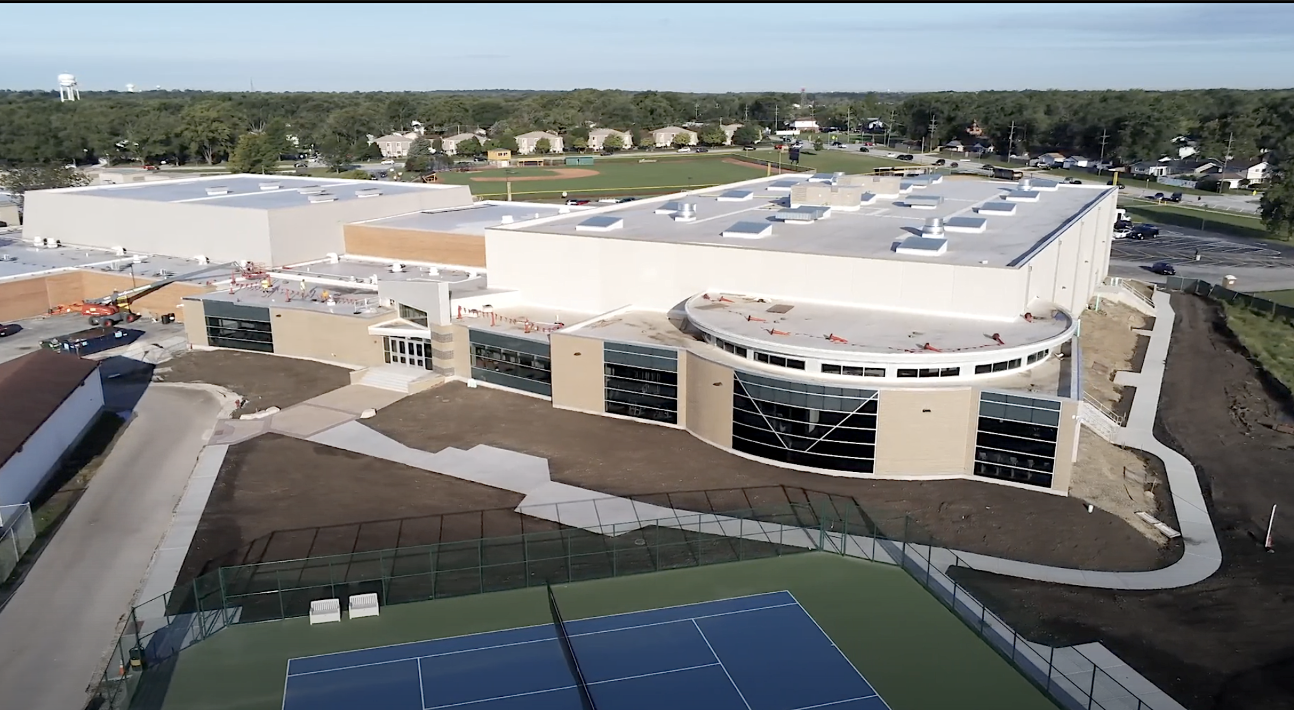 Field and Field House Additions
Field and Field House Additions
Field and Field House Additions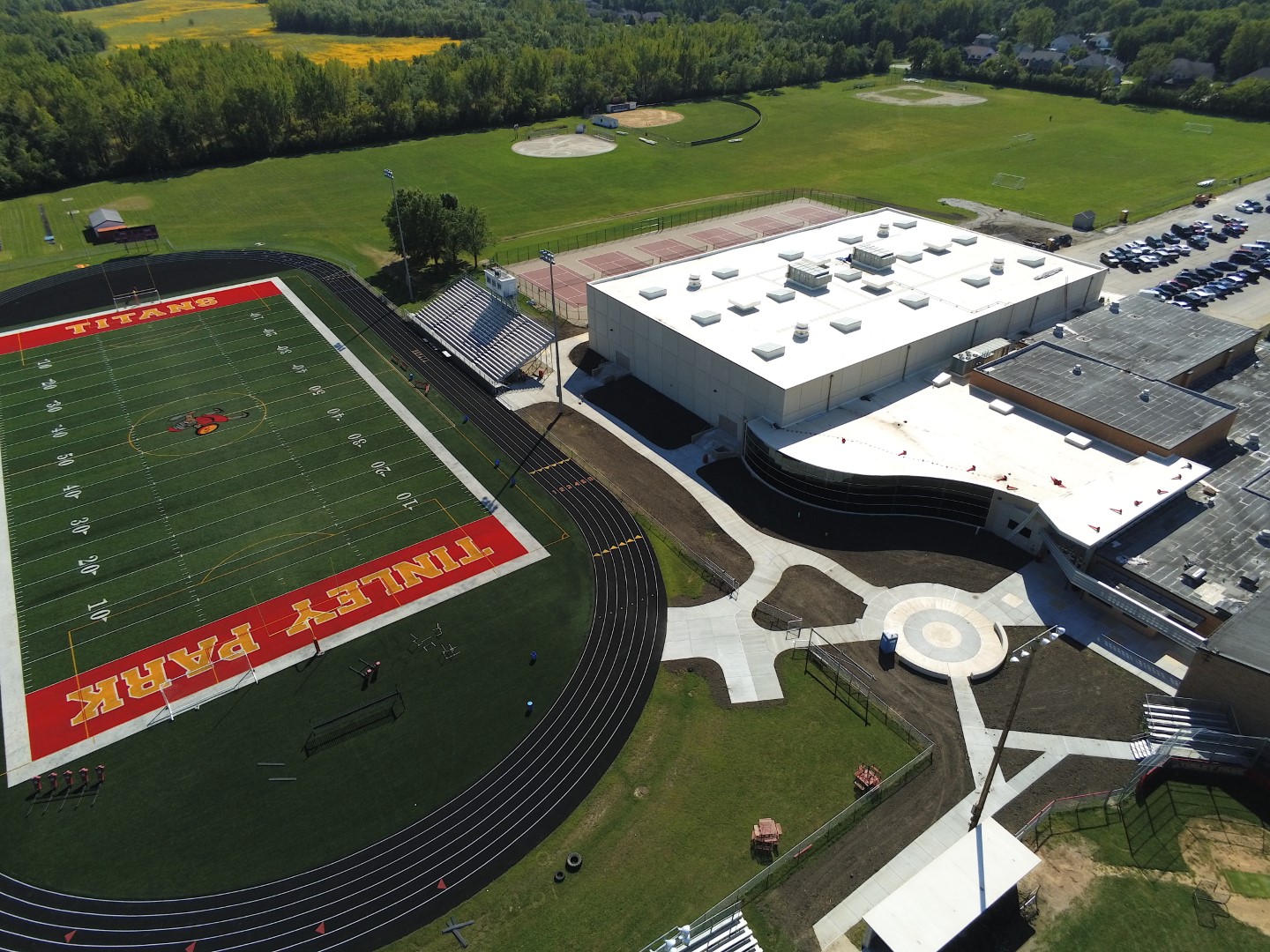 Field and Field House Additions
Field and Field House Additions
Smart
Engineering
At ARC, our goal is to deliver a safe playing surface that is second to none. We developed four sites to incorporate new FIFA quality synthetic turf fields into the Fieldhouse Additions for School District 228, Illinois. Land use for practice fields was significant to the function of the District's Athletic Programs and was susceptible to flooding. The master plan challenged us to design buildings and sports fields without losing land to stormwater management systems like detention or retention ponds. We blended engineering with a creative design to achieve a flood-free underground stormwater management system. This system serves as a base to the turf field that provides concussion resistance design with the highest GMAX rating and the lowest HIC values in the state.
Increased
Safety
Our fields reduce the likelihood of injuries by providing excellent shock absorbency for increased safety. By decreasing the G-max rating from 160 G's, the probability of a traumatic brain injury drops by 50%. The average is 135-924. Our turf fields fall at or well below average. We provide optimal protection and endurance on all of our playing fields engineered and rigorously tested around a player's safety. 
THE LOWER THE BETTER
G-MAX
Rating
The internationally recognized HIC Test ensures the surface is protected to avoid head injuries. In conjunction with the HIC Test, G-Max testing assists in preventing bodily injury caused by impact. The deformation test simulates an adult running athlete's heel stride to ensure firmness and comfort under the foot during play. With safety first, our athletes withstand hours of playing and practice time per year.